Driving with a Suspended License in Baltimore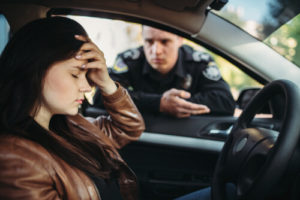 In every state across America, it is illegal to drive while your license is suspended or revoked. In Maryland, it is possible to receive jail time if you are found guilty of driving with a suspended or revoked license.
If the state believes you were fairly and legally notified, the defense, "I didn't know it was suspended" will not hold up in court. The Baltimore trial lawyers at Cohen & Dwin have experience in cases of driving with a suspended or revoked license. Contact Cohen & Dwin today to discuss your situation with our criminal attorneys in Baltimore and learn about your legal options.
A conviction for driving under suspension can result in:
An additional license suspension period
Significant fines
Additional points on your license
Increased insurance rates
Jail time
There are two types of suspension you can receive from the Motor Vehicle Administration—points suspension and standard suspension.
Points Suspension
If you accumulate 8 to 11 points through traffic violations or any other violation not related to alcohol or drugs, your license will be suspended. You will not be able to drive for anywhere from three months to a year, depending on your situation. You must return your license through the mail or in-person to any MVA office. If you do not agree that your license should be suspended, you have 15 days to appeal and ask for a hearing. Until the hearing, your license is still considered suspended and you are not allowed to operate a vehicle.
Standard Suspension
This suspension is like the points suspension, but one of the infractions adding up between 8 and 11 points is drug or alcohol-related. However, you can also receive a standard suspension by failing to pay a traffic fine or falsifying information on your driver's license.
License Revocation
If you accumulate 12 or more points on your driving record in a two-year span, the MVA will revoke your driving privilege. This means the license is terminated. When and if you are allowed to reinstate again, you must re-apply for a new driver's license. If your offense was related to alcohol, you may be required to have an interlock (breathalyzer device) installed in your vehicle. You will also likely be required to take alcohol education classes for a specified amount of time.
Lawyers for Driving with Suspended License
If you were caught driving under suspension or revocation, contact Cohen & Dwin today to schedule your free initial consultation. Our criminal attorneys in Baltimore can help you in this time of need. Please call 410-LAW-HELP today. "Let Our Family Help Your Family."