Murder Attorney in Baltimore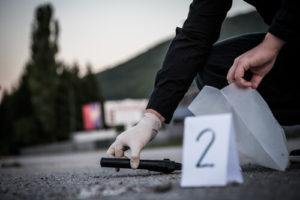 Beating a murder or manslaughter charge is an incredible challenge. The proceedings can take years to complete, and the outcome can be devastating without a proper defense. The Baltimore criminal defense attorneys at Cohen & Dwin have vast experience which has shown us what makes a murder or manslaughter defense successful. We take these pearls of past wisdom and apply cunning legal strategies to create a precise and calculated defense for each client. When you contact Cohen & Dwin, you can expect clear communication, compassion, and a fierce devotion to preserving your freedom from our criminal lawyers in Baltimore.
Your Rights After Charges are Filed in Baltimore
Facing the serious charge of murder or manslaughter can be a frightening experience, but you do not have to feel helpless and alone. Our Baltimore murder lawyers can inform you of your rights and make sure they are protected every step of the way. For example, many of our clients are unaware that they do not have to speak with the police without a lawyer present.
Exceptional Legal Counsel
When you choose the Baltimore manslaughter attorneys at Cohen & Dwin, you get a seasoned legal team that is ready to dedicate countless hours to exploring the details of your case, uncovering new evidence, and brainstorming new approaches for defense. Our Baltimore murder lawyers and support staff have firsthand knowledge of all phases of a murder/manslaughter charge, including investigation, courtroom trial, and sentencing. If anywhere along the lines of our client's rights are violated, the prosecution's case may be in jeopardy.
When you are up against a life-limiting charge of murder or manslaughter, there is no room for compromise. With the Baltimore criminal attorneys at Cohen & Dwin, you get access to deep resources, more than 60 years of combined experience, and a team that will deliver an unending commitment to your cause. We would love to put our expert murder/manslaughter investigators to work protecting you from time in prison and other unthinkable consequences.
Contact our experienced Baltimore murder lawyers today for help
For in-depth information on our murder defense experience and successful courtroom strategy, please contact Cohen & Dwin. Baltimore criminal lawyers Barry Cohen (retired) and Harold Dwin can deliver the kind of logical, methodical defense tactics you need to get a successful outcome in your Baltimore murder or manslaughter case.