Baltimore Birth Injury Attorney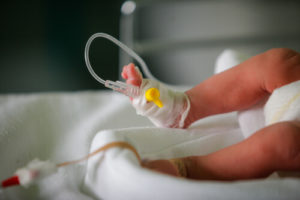 Bringing a child into the world is a monumental event that requires astute medical assistance. Many things can go wrong during labor and delivery, and it is your physician's job to minimize risks and ensure a safe and healthy birth. However, when medical professionals fail to do their jobs, new babies can suffer serious and threatening injuries. Cohen & Dwin are recognized for being the best Baltimore birth injury lawyer.
Our team of experts stands up for innocent children who were harmed as a result of a bad decision. When you contact Cohen & Dwin, you can find out exactly how malpractice laws can help your family.
Types of Birth Injures in Baltimore
News of a birth injury is frightening for new parents and family members. After a complication during labor or delivery, the medical team may use phrases like "unavoidable," "unpredictable," or "despite our best efforts."  But if you cannot accept that your child's injury was unpreventable and you feel the information is being withheld, it is best to talk to a qualified birth injury lawyer in Baltimore.
The problem is that many parents are not armed with the proper knowledge to distinguish between a conceivable risk and a physician error.
Many expectant parents have no idea that a mistake during birth can lead to conditions like:
Cerebral palsy (motor skill problems)
Erb's palsy (arm paralysis)
Brachial plexus (arm nerve)
Forceps delivery injuries
Hiring A Baltimore Birth Injury Attorney
If you suspect medical malpractice is to blame for your child's birth injuries, please come tell us your story and let us tell you about your rights. The injury lawyers in Baltimore at Cohen & Dwin, P.A. have more than 60 years of experience helping parents recover compensation for birth injuries. As the Centers for Disease Control and Prevention (CDC) shows, Maryland is one of the states with the highest infant death rate; therefore, you need to have an expert by your side in case something happens.
As we investigate and assemble your case, our Baltimore medical malpractice attorneys will work with labor and delivery experts, accountants, and life care planners to accurately assess the impact of your child's injuries. While no amount of compensation can take away the suffering caused by a birth injury, a proper settlement can help your family handle the financial challenges you are facing, as a result, minimize strain on your loved ones, and provide the resources you need to afford comprehensive care.
Talk Our Experienced Medical Malpractice Lawyers Today
If you would like to know more about birth injury cases and your rights, the Baltimore personal injury attorneys at Cohen & Dwin, P.A. are available for a free consultation. Please contact Cohen & Dwin right away to find out how we can help your family uncover the truth and hold negligent medical professionals accountable.