Delayed Diagnosis Attorney in Baltimore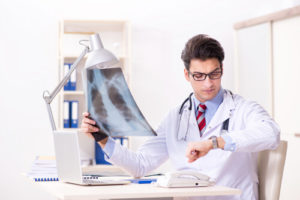 If you or a loved one has suffered serious harm due to a missed or delayed diagnosis, you may have cause to file a medical malpractice lawsuit. The Baltimore delayed diagnosis attorneys at Cohen & Dwin are here to answer your questions and assess your case free of charge, helping you better understand your rights, your options, and all that you may be entitled to.
To schedule a free consultation at one of our seven Maryland offices, please contact Cohen & Dwin online or by calling (800) 692-2500 today.
Delayed Diagnosis Medical Malpractice
The prompt diagnosis of many serious diseases and illnesses is essential for effective treatment. Even a month's delay can have catastrophic consequences. Sadly, these delays are all too often a result of negligent healthcare practices.
Ordering appropriate tests and listening to a patient's concerns are the foundations of proper medical care. When a doctor fails to do these things or ignores a patient's reported symptoms, the results are typically dire.
Some of the most commonly overlooked illnesses and diseases include:
Cancer
Meningitis
Kidney and liver disorders
Thyroid disorders
Bacterial or viral infections
If you or a loved one have suffered complications following a delayed or missed diagnosis of these or any other medical condition, our Baltimore medical malpractice attorneys are here to help.
Why Choose a Delayed Diagnosis Lawyer at Cohen & Dwin?
At the law offices of Cohen & Dwin, we have been helping victims of negligent doctors for nearly 40 years, but we treat each case as unique and work individually with each client to help ensure the most preferable results. We take time to understand how medical malpractice has and will continue to impact a victim's life, and we fight tooth and nail to secure the full compensation our clients are due.
If you are in need of a delayed diagnosis attorney in Baltimore, please call (800) 692-25000 or fill out our online form for a consultation!