Wrongful Death Lawyer in Baltimore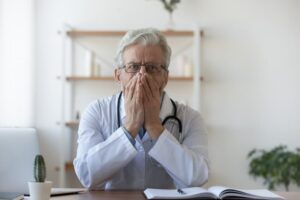 Losing a loved one is a difficult experience for any family. Learning that your loved one's death was avoidable and caused by another party's wrongful acts can leave you feeling angry and helpless. When you've had a family member pass away because of someone else's negligent or reckless actions, you deserve to pursue accountability and justice for your loved one and or your family.
Fortunately, the law allows families to recover financial compensation for losses caused by their loved one's passing through a wrongful death action. If you and your family may have a wrongful death claim in Baltimore, a compassionate, knowledgeable attorney can help make the process of pursuing your claim easier.
Since 1977, the Baltimore wrongful death attorneys of Cohen & Dwin, P.A., have helped families across Maryland obtain justice and financial recovery after losing a loved one due to the wrongful acts of another party. Our legal team stands ready to fight for your loved one and your family's rights and interests.
We understand that hiring an attorney can seem like a stressful and intimidating process, especially when you and your family are trying to grieve and recover from an untimely passing. That's why our attorneys remain focused on taking the anxiety and stress out of pursuing a wrongful death claim. We take the time to help you and your family understand your legal rights and options, what to expect throughout the process of your claim, and answer any questions you have.
Our goal is to ensure that you and your family feel that your case is in experienced, capable hands. Contact our firm today for a free initial case evaluation to discuss how a dedicated Baltimore wrongful death lawyer can help you seek recovery and justice following a family member's death.
Understanding Wrongful Death Laws in Baltimore
Under Maryland law, a wrongful death claim is designed to compensate a decedent's estate and surviving family members for the financial and personal losses incurred due to the decedent's untimely death caused by another person or entity's wrongful acts.
Think of a wrongful death claim as a type of personal injury claim that the decedent would have been entitled to bring had they lived. Instead, the decedent's family members bring the claim on behalf of their loved one and are entitled to the financial recovery from the claim.
Maryland law divides wrongful death claims into two separate types of actions: wrongful death actions and survival actions. A wrongful death action is brought on behalf of the surviving family members of the decedent. It is intended to compensate those family members for their losses due to their loved one's passing. A survival action is brought on behalf of the decedent's estate. It is intended to compensate the estate for the losses that the decedent incurred before their death and the losses and expenses the estate has incurred.
How a Lawyer Can Help With Your Wrongful Death Claim
When you and your family have lost a loved one because of somebody's negligent, reckless, or wanton actions, a Baltimore wrongful death lawyer from Cohen & Dwin, P.C., can help your family pursue accountability, justice, and financial compensation from those responsible for your loved one's passing by:
Thoroughly investigating the circumstances of your loved one's death to determine whether someone may have caused your family member's death and can be held liable in a wrongful death claim.
Advising your family as to who may be entitled to bring or recover compensation in a wrongful death claim.
Documenting the full extent of your family's losses, such as medical expenses and funeral costs, and working with financial experts to determine your loved one's expected future earnings.
Collaborating with expert witnesses when necessary to build a strong, persuasive case to show how the other party was responsible for your loved one's passing.
Filing legal claims on behalf of your family and your loved one's estate with the liable parties or relevant insurance companies.
Aggressively negotiating for a settlement that provides fair and full compensation for all of your family's financial and personal losses.
Preparing your case to go to court and to trial if it becomes necessary to pursue litigation as the best option for fighting for the recovery and accountability your family deserves.
Let our firm handle all the hard work in seeking the compensation and justice that you deserve so that your family can focus on grieving, healing, and learning how to continue without your loved one.
Filing a Wrongful Death Claim in Baltimore
A wrongful death claim is filed against the party at-fault for the decedent's passing, such as the driver at fault for a fatal car accident or a doctor whose negligence resulted in the patient's death. In many cases, the at-fault party will have an insurer who will pay some or all of the compensation obtained through a wrongful death claim.
Maryland's statute of limitations typically requires that a wrongful death lawsuit be filed within three years of the date of the decedent's passing. This time limitation may be extended in certain circumstances, such as cases involving wrongful death caused by toxic exposure. If a wrongful death lawsuit is not filed before the expiration of the limitations period on the claim, the at-fault parties can move to have the case permanently dismissed from court.
Common Causes of Wrongful Death
Because wrongful death claims are often thought of as a type of personal injury claim that the deceased could have brought had they survived their injuries, they arise from many of the same causes that lead to personal injury claims.
Some examples of causes of wrongful death include:
If your family had a loved one who died in one of these accidents or incidents or another situation that someone else's negligent, reckless, or willful conduct may have caused, your family may be entitled to bring a wrongful death claim.
Types of Compensation for Wrongful Death
Although no amount of money can bring your loved one back or make up for the loss of their presence, when someone else's negligence or recklessness caused your loved one's death, your family shouldn't have to bear the financial burden of the death. You and your family deserve to obtain some measure of justice and accountability when a loved one is wrongfully taken from you.
In a wrongful death claim in Baltimore, your family may be entitled to compensation for losses such as:
Lost future wages and other financial contributions of the decedent, including benefits such as health insurance or pension benefits
Loss of the decedent's companionship, society, care, and guidance
In addition, a survival action may recover losses sustained by the decedent immediately before their death and other expenses and losses incurred by the estate, such as:
Medical expenses for the decedent's final injury or illness
Funeral and burial or cremation expenses
Property damage
Conscious pain and suffering experienced before the decedent's death.
Maryland law also places a cap on the amount of compensation that can be recovered from a wrongful death or survival action for "non-economic losses," such as the loss of companionship or pain and suffering.
Who Can Bring a Wrongful Death Claim in Maryland?
Maryland law specifies certain categories of persons who may bring a wrongful death action. State law classifies eligible wrongful death claimants in two categories:
Primary beneficiaries – Any primary beneficiary may bring a wrongful death claim on behalf of all surviving primary beneficiaries. Primary beneficiaries include the decedent's surviving spouse, surviving parents, and surviving children.
Secondary beneficiaries – If no primary beneficiary brings a wrongful death claim or a decedent has no surviving primary beneficiaries, a secondary beneficiary may bring the lawsuit on behalf of both primary and secondary beneficiaries. A secondary beneficiary includes any family member of the decedent who was substantially dependent on the decedent at the time of their death, such as siblings, aunts and uncles, or nephews and nieces.
Also, the personal representative of the decedent's estate may bring the survival action. The personal representative is usually the executor or administrator of the estate, who in many cases is a spouse, child, parent, or sibling of the decedent.
Contact a Baltimore Wrongful Death Lawyer for Help Today
If your family lost a loved one due to the wrongful acts of another party, you deserve to seek justice and compensation for your loss. Contact Cohen & Dwin, P.A., today for a free, no-obligation consultation with a Baltimore wrongful death attorney to learn more about your family's legal options.