What to Do After a Car Accident in Baltimore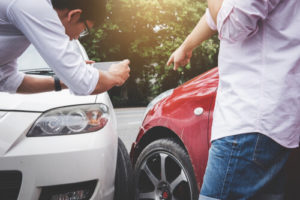 If you or a family member has been injured in an auto accident, the weeks and months after the collision can seem like a confusing whirlwind of problems. You may not know what to do after an automobile accident. When you hire an experienced car accident lawyer in Baltimore to help you seek much-needed compensation, the process can become much simpler and less stressful. The Baltimore personal injury lawyers at Cohen & Dwin, P.A. can fill you in on everything you need to know about your rights and responsibilities after an accident. The paperwork and phone calls alone can be daunting, but our team of Baltimore car accident attorneys will take care of many of the details for you.
Here is a basic summary of the things you will need to focus on after a devastating car, truck, bicycle, or pedestrian accident:
Immediately Following an Accident
Seek medical help for serious injuries.
Make sure the police are at the scene to document the event.
Exchange insurance information.
Take photos of the accident from various angles if possible.
Get the names and phone numbers of witnesses.
When the authorities consent, either move your vehicle to safety or make sure a tow truck is called.
Days and Weeks After an Accident
Contact Baltimore car accident attorneys Cohen & Dwin to set up a free consultation.
Write down everything you remember about the accident, including road conditions, traffic signal status, state of mind, and any external influences.
Bring your personal notes as well as any witness details, police report, medical reports and bills, property damage estimates, or other pertinent information to your legal consultation.
Try to avoid speaking with insurance representatives. After hearing the details of your accident, your attorney will manage all insurance communication to ensure your rights are protected.
Focus on recovering or helping your loved one recover while our team focuses on getting you a fair settlement.
You do not have to face the insurance companies alone. For skilled legal guidance, hire the Baltimore car accident lawyers that you can truly trust with your family's financial future. Please contact Cohen & Dwin today to schedule a free consultation with a car accident attorney in Baltimore.