Shoplifting Attorney in Baltimore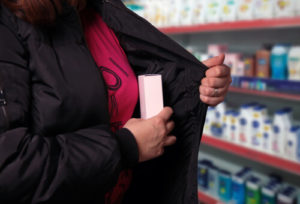 Shoplifting is a crime with penalties that can reach farther than you might imagine. Although shoplifting and petty larceny in Baltimore are usually misdemeanor offenses, the consequences of a conviction may include loss of employment, loan denial, stiff fines, family problems, and reputation/integrity issues. If you are facing charges for stealing, a skilled Baltimore shoplifting lawyer can help you defend your reputation and record and seek a dismissal or reduced charges.
About Shoplifting and Petty Larceny in Baltimore
Shoplifting and petty larceny are common lesser offenses that are especially prevalent in the teenage population and senior citizens. Whether your charges were a result of peer pressure, emotional or psychological issues, or a simple misunderstanding, the law firm of Cohen & Dwin has a lot of important information to share with you. Most people arrested for petty larceny charges know very little about the effects of a conviction, the penalties involved, and their options for pleading. Our Baltimore theft lawyers can share all the important details of Maryland law and guide you on the best moves to make during a petty larceny defense.
Your Rights After a Shoplifting Charge in Baltimore
Under Maryland law, a charge of theft may refer to shoplifting, larceny, false pretenses, or receiving stolen property. Our Baltimore criminal attorneys know the shoplifting/petty larceny laws well and we can help you understand all of the rules that might affect your case and your defense strategy. For instance, a misdemeanor crime can be prosecuted as a felony if the theft amount is greater than $500.
With the help of our Baltimore criminal defense attorneys, many shoplifting clients have successfully sought reduced charges and faced minimized penalties as a result. Our skilled Baltimore petty larceny attorneys can begin a thorough investigation into the details of your case and work on getting charges reduced or dismissed based on the information we find. In many instances, accused clients are able to participate in alternative sentencing programs, and/or have the charge removed from their permanent record.
Learn more about Maryland shoplifting laws and how our experienced Baltimore theft attorneys can help you protect yourself against potentially damaging charges. For more information on your rights, please feel free to contact Cohen & Dwin when you are ready to talk.