Felonies and Misdemeanor Criminal Defense Lawyer in Baltimore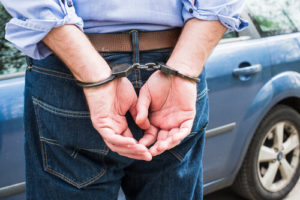 Being charged with a crime can be a confusing and frightening process. Much of the general public is unaware of what is involved in a felony or misdemeanor, and many have no idea what the maximum sentences are for these types of crimes. The Baltimore criminal attorneys at Cohen & Dwin are here to educate your family on the specific details that will help you better understand what you're up against as well as your options. When you contact Cohen & Dwin, our Baltimore trial lawyers can answer all of your questions and advise you on how best to protect your freedom.
Facing a Misdemeanor Charge
A misdemeanor is a charge that is a lesser offense than a felony. In some cases, a misdemeanor crime may be punished with a harsher sentence typical of a felony if there are severe or extenuating circumstances. Although the penalties are usually less severe than felony crimes, misdemeanor criminals can face time in jail, loss of employment, stiff fines, community service, loss of license, and deportation.
Examples of misdemeanors include:
Reckless driving Domestic violence
Facing a Felony Charge
A felony is a more serious crime and usually involves jail sentences of more than a year. Citizens facing felony charges have the option of a court-appointed lawyer. Three-strikes laws usually involve felony convictions only. People convicted of felony crimes are subject to a number of limitations even after completing sentencing, such as losing the right to serve on juries, losing the right to vote, or losing the right to own guns.
Felony examples include:
When deciding on felony or misdemeanor charges, it is often the motivation, intention of the accused, and the consequences that will determine the type of crime. For instance, an assault charge involving minor injuries may be prosecuted as a misdemeanor, whereas an assault that resulted in serious bodily harm like a broken bone or physical deformity can be charged as a felony. The Baltimore criminal attorneys at Cohen & Dwin are experienced in both felony and misdemeanor cases and will fight to protect your rights.
Contact our experienced criminal defense lawyers in Baltimore today for help
If you or a family member is up against felony or misdemeanor charges, our trial lawyers can help you understand the charges and build the best defense. Please contact our Baltimore criminal attorneys right away to set up a free consultation to discuss your options.