Causes of Auto Accidents in Owings Mills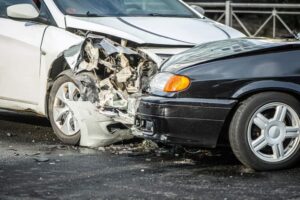 Drivers in Owings Mills understand the challenges of navigating our city's streets and highways. With fast-moving traffic and aggressive drivers, getting where you need to go safely can be challenging. As a motorist in Owings Mills, you might be wondering what the most common causes of accidents in the city are and what you can do if you've been injured in an accident that wasn't your fault.
The answer is that you can call the law firm of Cohen & Dwin, P.A., for the skilled legal assistance you need and deserve. At Cohen & Dwin, P.A., our personal injury attorneys have helped the people of Owings Mills seek compensation for their injuries since 1977. Our experienced car crash lawyers are ready to stand up and fight for you.
We've seen firsthand the painful injuries and financial strain that motor vehicle accidents can have on your life. Our attorneys will listen to your story and advise you of your rights and legal options. We offer a free and confidential consultation to answer your questions and discuss your best legal options.
Call us today or reach out to us using our online contact form for your free case evaluation and legal advice.
What Are the Most Common Causes of Car Accidents in Owings Mills?
Driving in Owings Mills means navigating congested highways, busy streets, and narrow roads in urban areas of the city. These conditions can lead to dangerous accidents even when people are traveling at relatively low speeds.
What activities are most likely to cause an accident in Owings Mills? Some examples include:
Distracted driving – Distracted driving is becoming a bigger problem in Owings Mills every year. Drivers using cellphones, eating or drinking, fiddling with dash controls, or otherwise not paying attention to the road is extremely dangerous. Even though this dangerous behavior is illegal, drivers still do it and often cause severe injury accidents.
Drunk driving – Under Maryland law, operating a vehicle while under the influence of drugs or alcohol is a serious criminal offense. Unfortunately, drivers still choose to get behind the wheel after drinking alcohol or using drugs and often are too impaired to operate their vehicles safely. Drunk driving and other forms of impaired driving can lead to severe accidents and traffic fatalities.
Reckless driving – Some drivers act as though traffic laws don't apply to them. A driver who fails to use turn signals, tailgates, cuts other vehicles off in traffic or exhibits road rage or other aggressive behaviors puts themselves and others in danger.
Fatigued or drowsy driving – When drivers don't get enough rest or take medications that affect their alertness, they might become too tired to operate a vehicle safely. Drowsy driving can happen any time of the day but is especially common late in the afternoon or after midnight. Every driver has a responsibility to get enough rest before getting behind the wheel.
Speeding – Speed limits exist to regulate traffic flow and keep motorists and their passengers safe. When drivers don't obey the speed limit, it puts everyone at risk. Even with strict limits and enforcement, speeding is still one of the most common causes of auto accidents. High speed usually means worse injuries.
Tailgating – Following too closely is one of the leading causes of car crashes in Owings Mills. When drivers don't leave enough room to stop or make evasive maneuvers, they could rear-end the vehicle in front of them or swerve into another lane and strike another vehicle.
Failure to yield right-of-way – Drivers learn early on about the rules of the road. One of the most important lessons is to yield the right of way. Failure to yield to other motorists, cyclists, or pedestrians could result in a devastating wreck.
Failure to stop at a red light or stop sign – Stopping at a stop sign or red light is one of the most basic rules of the road. Unfortunately, some drivers don't stop when required, or they disregard them completely. That can lead to devastating T-bone, head-on, or sideswipe collisions.
Inexperienced drivers – A new driver might forget the rules of the road, become flummoxed in unfamiliar situations, or might not understand the dangers of driving recklessly. Driver error or inexperience can easily lead to an injury accident.
Unsafe lane changes – Failure to signal a lane change or an abrupt maneuver could catch other motorists off guard. When traffic is heavy or moving quickly, a sudden and unexpected lane change could end in disaster.
Dangerous turns – Drivers should only make a turn after slowing and signaling. However, some people fail to slow down and let others know what's about to happen, leading to a collision. Some drivers take turns too fast and lose control.
Vehicle defects – In some instances, circumstances beyond the driver's control could cause an accident. If a vehicle is poorly designed or a part or system fails, a severe or fatal injury crash could result.
Failure to monitor blind spots – Every vehicle has blind spots where the driver cannot see vehicles, pedestrians, or cyclists near them. Experienced drivers should be aware of their vehicle's blind spots and pay extra attention when braking or changing lanes. When reckless drivers make sudden movements without knowing who is around them, accidents are bound to happen.
Compensation for Owings Mills Car Accident Victims
If you were injured in a collision caused by someone else's negligence in Owings Mills, Maryland, you could be eligible to seek compensation for your injuries and financial losses. Depending on the circumstances of your accident, this could include:
Medical bills 
Wages and income you lose
Reduced earning potential
Pain and suffering
Emotional distress
Property damage
Owings Mills Car Accident Statistics
Owings Mills is a big city, and car accidents happen on our roads and highways every day. According to car accident statistics from the Maryland Highway Safety Office, Owings Mills County saw nearly 18,000 crashes in a single recent year, and Owings Mills City saw almost 16,000 traffic accidents.
Throughout the state of Maryland, there were also a significant number of injuries and fatalities. Nearly 50,000 serious personal injuries and 573 traffic fatalities occurred that year, including Owings Mills, and other locations across Maryland.
How Our Lawyers Can Help Victims of Owings Mills Car Accidents
If someone else's negligence caused you harm, an experienced car accident lawyer can stand up for you and serve as your advocate while you heal.
A skilled personal injury lawyer from our firm can help you by:
Explaining your rights and compensation under Maryland law
Reviewing your compensation options, including insurance policies
Working with you and answering your questions
Taking care of the headache, paperwork, and stress of a car accident claim
Guiding you through the claim process
Filing a car accident lawsuit
Negotiating with insurance companies for the compensation you deserve
Contact a Car Accident Lawyer in Owings Mills
If you've been injured in a car accident in Owings Mills, don't wait until it is too late to take legal action. Contact Cohen & Dwin, P.A., to discuss your rights and legal options with an experienced Owings Mills car accident lawyer. With decades of experience serving those who've been injured in Owings Mills, we'll be ready to bring our knowledge and resources to your case.
Contact us for a free consultation by calling us, using our form, or chatting with us online.