Does Nursing Home Abuse Trigger a Medical Malpractice Claim?
By Cohen & Dwin, P.A. on December 12, 2016 | In Medical Malpractice
Medical professionals are responsible for providing a high level of care for their patients. This includes elderly patients at nursing home care facilities. As baby boomers age, our nursing home population grows and the number of nursing homes grows as well.  Unfortunately, this means nursing homes have become a profitable business for some and facility decisions can often be profit-driven.
One way in which a nursing home facility may cut costs is through staff—lowering the quantity of staff, the quality of staff, or both. When there is less staff or less trained staff elderly patients are at risk for improper medical care.
Inadequate patient care in nursing homes, in regards to a medical issue, may be a form of medical malpractice. When a loved one suffers an injury at a nursing home it is important to determine exactly what happened. Family members who are aware of their loved one's physical, mental, and emotional condition can provide valuable insight as to whether abuse took place.
Elderly residents often have specific monitoring needs, particularly when there is a change in prescription medication. Without adequate staff, senior residents are at risk for allergic reactions to the medication, negative reactions to the medication, and/or falling, among other things. Additionally, with less staff medical professionals are more often in a rush. Hurried examinations may result in a failure to diagnose or a misdiagnosis. For elderly, frail patients an accurate and timely diagnosis is vitally important.
There are many warning signs of inadequate elderly patient care or nursing home abuse.  The main identifiers of abuse or neglect include:
Developing bedsores or pressure sores
Over or under medication
A change in your loved one's condition that is unreported by the caregiver
Frequent medical procedures
Malnutrition or dehydration
Broken bones and large bruises
Use of physical or chemical restraints
Please keep an eye on your loved one and watch for changes in his or her behavior or physical signs of abuse.
To learn more about medical malpractice and elderly abuse in Maryland, email or call our law firm today. At Cohen & Dwin we care about your loved one. We will help you navigate the legal process to ensure negligent medical professionals are held accountable for injuring your elderly loved one.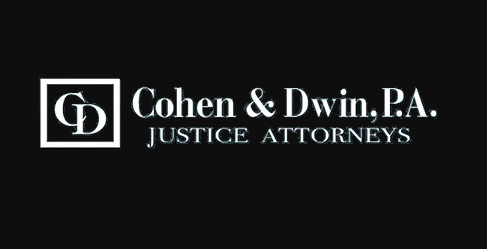 Cohen & Dwin, P.A. is a law firm in Owings Mills, Maryland. Our attorneys are experienced in handling cases related to personal injury, car accidents, truck accidents, criminal law, DWI, work injury, and more. Our firm assists clients in Owings Mills and surrounding areas. Contact us today for a free no-risk consultation.