Driving with a Suspended or Revoked License after a DUI or DWI
By Cohen & Dwin, P.A. on September 6, 2017 | In Personal Injury
Conviction of driving under the influence (DUI) can impact many areas of your life. One of these is a potential suspension or revocation of your driver's license. If you were arrested for DUI or driving while impaired (DWI), or for driving with a suspended or revoked license, the Baltimore criminal defense attorneys at Cohen & Dwin are here to advise you on your legal options and help you protect your rights. Please call us today at 800-692-2500 to arrange your consultation. It is illegal to drive with a suspended or revoked driver's license, regardless of the cause. If you are convicted of driving with your license under suspension or revocation, you may face:
An additional suspension period
Additional points on your driver's license
Termination of your driver's license
Hefty fines
Higher insurance rates
Jail time
If your driving privileges are revoked, you may be able to have them reinstated at a later date. However, this requires applying for a new driver's license, which includes taking new written and hands-on driving tests. If you had a previous DUI conviction, you may be required to have an ignition interlock device, which prevents vehicle operation if the driver is under the influence of alcohol. If you're facing charges of DUI or driving with a suspended or revoked license, please contact Cohen & Dwin for your personal consultation. We welcome clients from the greater Baltimore, Maryland, area.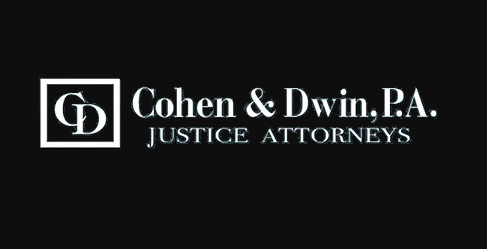 Cohen & Dwin, P.A. is a law firm in Owings Mills, Maryland. Our attorneys are experienced in handling cases related to personal injury, car accidents, truck accidents, criminal law, DWI, work injury, and more. Our firm assists clients in Owings Mills and surrounding areas. Contact us today for a free no-risk consultation.