Common Types of Medical Malpractice in Baltimore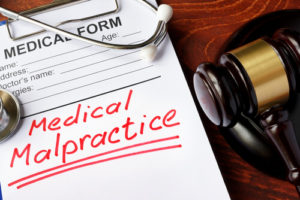 If you have suffered harm or a loved one has died while under the care of a healthcare professional, you may be entitled to seek compensation through a medical malpractice lawsuit. The best way to learn if your case qualifies as malpractice is through a one-on-one consultation with the experienced Baltimore medical malpractice attorneys at Cohen & Dwin.
To schedule your free consultation, please contact Cohen & Dwin online or by calling (410) 593-1590 today.
What is Medical Malpractice?
Medical malpractice occurs when a healthcare provider fails to adhere to the accepted standards of the industry. This can include overt negligence or carelessness but is often more subtle. Having a medical malpractice attorney on your side allows for a thorough investigation of the events that led to your injury and helps ensure even less common forms of malpractice are identified.
Examples of medical malpractice include:
Emergency room negligence
Hospital errors
Plastic surgery errors
Failure to obtain consent
Violation of patient privacy
Contact Our Skilled Medical Malpractice Attorneys
While it is important to distinguish between unfavorable results and medical malpractice, any time a medical professional such as a doctor, nurse, or healthcare organization acts in a way that results in patient injury, malpractice may have occurred. The best way to determine if you are entitled to seek compensation for these injuries is by discussing your case with one of our attorneys.
If you are in need of a medical malpractice attorney in Baltimore, please call (410) 593-1590 today or use our online form. We serve victims of medical negligence throughout our state.