What Is the Difference Between MedMal and Negligence? 
By Cohen & Dwin, P.A. on June 12, 2020 | In Medical Malpractice
Medical malpractice and negligence are similar, but there are some key differences between the two. 
Medical malpractice occurs when a physician knowingly does something or fails to do something that results in harm to a patient. For example, if a medical team failed to sterilize equipment in order to save time before a surgery, then this could be considered medical malpractice. Another example could be if a doctor fails to take the time to understand a patient's pain level and overprescribes them medicine.
Medical negligence is a sub-category of medical malpractice. Many of the circumstances and consequences are the same as with medmal – a physician does something or fails to take a certain action, and this causes their patient harm. However, in the case of medical negligence, the medical professional does this unknowingly. 
Was Your Medical Provider Negligent?
Most medical errors that harm patients are classified as negligence. A common example would be if a physician prescribes the wrong dose of a medicine or they ignore the risk of a harmful drug interaction when they're prescribing medication. To prove negligence, you'll need to demonstrate:
You had an established patient-physician relationship with the medical professional in which they had a duty to care for you.

They failed to meet their standard of care in some way.

This failure caused your injuries.

This harm has caused you damages, such as medical costs or lost income.
An experienced medical malpractice lawyer can help you hire medical experts to testify that your situation meets each of these elements and can help you gather additional evidence to prove the physician's negligence. 
Intent Is Central in Medical Malpractice Claims
Just because a patient suffers some sort of harm after they're treated by a doctor doesn't necessarily mean that the provider committed medical malpractice. In order for the incident to qualify as malpractice, the physician must have intentionally done something or negligently failed to do something that they knew or should have known could cause harm.
Common Errors Made by Physicians and Other Healthcare Professionals
Medical errors can cause significant and sometimes permanent or life-threatening injuries. Some of the most common errors by medical providers that might be classified as medical malpractice include:
Delayed diagnosis or misdiagnosis
Medication errors

, such as prescribing the wrong medicine or the wrong dose

Errors in surgery

, including recklessly causing internal injuries or failing to administer proper post-op care

Anesthesia errors

, such as giving a patient too much or using defective equipment

Birth injuries

during labor, delivery, or immediately after birth that harm the mother or the baby
Contact Cohen & Dwin Today
If you are suffering from an injury or illness caused by medical malpractice or medical negligence, call the experienced personal injury attorneys at Cohen & Dwin. We'll evaluate your case for free and help you understand your legal options. Call us today or reach us online to set up a free consultation.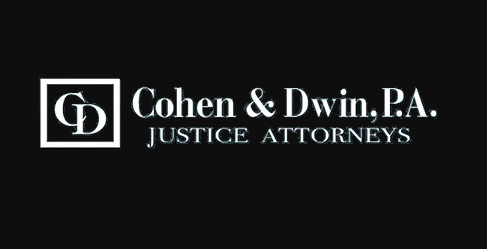 Cohen & Dwin, P.A. is a law firm in Owings Mills, Maryland. Our attorneys are experienced in handling cases related to personal injury, car accidents, truck accidents, criminal law, DWI, work injury, and more. Our firm assists clients in Owings Mills and surrounding areas. Contact us today for a free no-risk consultation.